post 2 of 2 today…click here for Sprinkled with Love
Hello Tall, Dark & Fantastic! <— that totally cracks me up!
cardstock: recollections/110/white, stampin' up gumball green/basic black paper: pebbles harveststamps: reverse confetti caffeinated cups/for the love of latte ink: fresh ink/black tea/chocolate other: reverse confetti caffeinated cups/hello confetti cuts & fall fun quick card panels, papertrey ink vellum
I had so much fun putting together this card! I'm lovin' the new Reverse Confetti Caffeinated Cups and For the Love of Latte! I combined it with the Hello Confetti Cuts. Adding a panel of vellum makes it easy to include a sentiment over a patterned Quick Card Panel!


Darin starts a new job on Monday so I'm going to tuck this way in his work bag 🙂
I was inspired by the current
SFYTT
: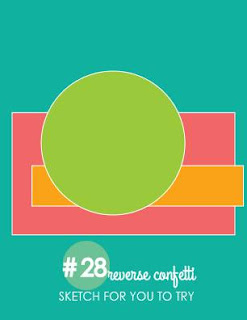 There will be a new sketch posted on the Reverse Confetti blog on the 1st of each month.
The sketch link list will be open from the 1st until noon CST on the 29th. The SFYTT button is posted on the sidebar. Click on it to be taken to the current SFYTT post and link list.
Reverse Confetti stamps and/or Confetti Cuts are required to win. This is a way we get to thank our customers for using our stamps. Anyone is welcome to play, though!
You may enter as many times as you wish.
There will be a winner each month and that person will receive a $20 gift certificate to the Reverse Confetti store and claim the title of 'Fetti Fave. The winner of SFYTT will be posted on the Reverse Confetti blog on the 30th of this month.
In case you didn't see it the other day, I was also up on the
Reverse Confetti blog
for the Confetti Camera feature! Here's a peek at just one of the projects I designed:
Surprise, Surprise….it's coffee themed! Click
HERE
for more deets!