I'm excited to be a part of the Colorado Craft Company – Anita Jeram + End Of Summer Fun! You should have arrived here from Daniel West's blog.
Check out these amazing giveaways:
All designers will be giving away a stamp set from this release to a lucky winner that we will draw from all the comments left on their social media hangouts. Leave a comment, follow or like and be sure to join their email lists too.
We'll be giving away a complete bundle of this release to one randomly chosen winner that has placed an order using your favorite designer's affiliate link So many chances to win!
Giveaways end September 11th at midnight mountain time. Winners will be announced on September 13th.
Here's how I was inspired today:
I combined the following new sets:
AJ850 – Anita Jeram | Beach Escape
AJ800 – Anita Jeram | Beach Background
That cute feline was screaming to hold a sign. He's been stamped onto watercolor paper and colored with Zig Clean Color Real Brush Markers. The sign he's holding is the same watercolor paper with the sentiment stamped in black. I heat embossed the Beach Background in clear and then used Concord & 9th – Clementine to do an embossed resist.
The aqua panel has been stamped with the background in the coordinating ink color.
Next up is Kelly Taylor! For the full listing, please scroll down to the bottom of this post.
Affiliate links at no extra cost to you:
Save 10% When you buy the Complete Bundle
Save 5% When you buy the Stamp Bundle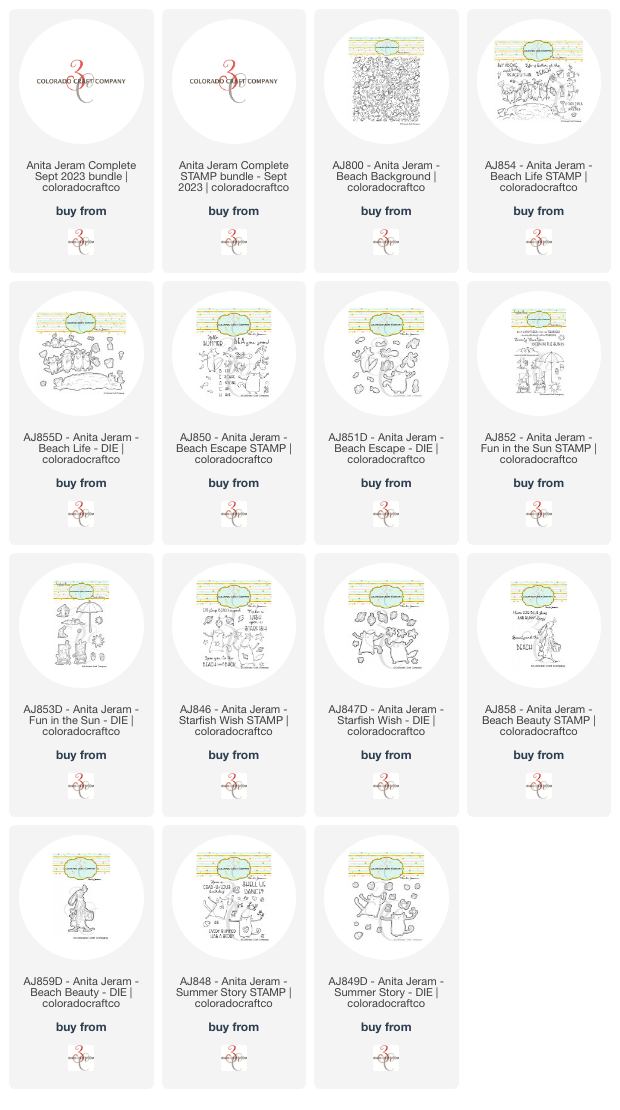 Thanks for stopping by today.
[Due to excessive spam, comment moderation is on]
Instagram