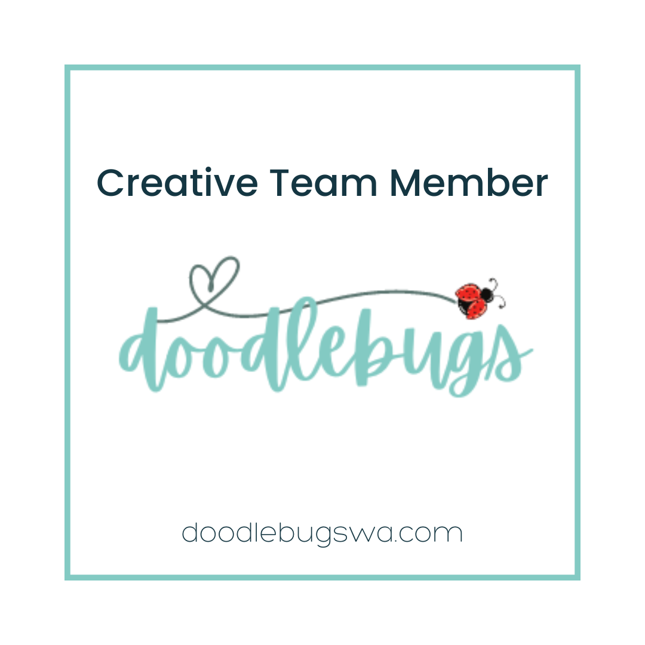 I'm back with another project for Doodlebugs…
I love how this turned out. It's a new home card that I made especially for my bonus daughter! She's referred me to as her bonus mom rather than her stepmom. We're so proud of her, she has worked so hard to buy her first home. I used the following products from Doodlebugswa:
Mama Elephant – Little Line Agenda | stamp + creative cuts
Mama Elephant – Combo Rectangle | creative cuts
Lawn Fawn – Den Sweet Den | stamp + lawn cuts
Lawn Fawn – Virtual Friends Add On | stamp + lawn cuts
Lawn Fawn – Elephant Parade | stamp + lawn cuts
She is an avid reader so I had to include books and she's a high school teacher so I added the pencil cup.
I was a super happy crafter that the Little Line Agenda set worked perfectly as the focal point. Of course I had to color those cute critters ala Rainbow.
Here are the copics I used:
RV52
R00 | R30
E11 | YR65
Y11 | Y15
YG03 | YG07
BG10 | BG34
V01 | V12
E53 | E33
E97
W1
I had forgotten how CUTE that Combo Rectangle frame is!
The bow? I went crazy with the liquid glue and needed to cover a smidge up. This worked out perfectly because she loves bows.
Doodlebugs offers $2 shipping for orders over $35 and FREE shipping over $65.