We're still going strong over on the Caffeinated Christmas Card Challenge!
Miss Ink Stamps is our sponsor for the month of October:
For the details about the challenge, please visit the challenge post HERE.
Here's how I was inspired:
This month's theme is: Gnomes
I'm featuring the following products from our sponsor Miss Ink Stamps:
Thank You Very Much!
Season's Greetings
That Elvis gnome cracks me up.
The paper is retired from Chickaniddy Crafts + Elle's Studio. The snowflake punch is by Stampin' Up and I also snuck in the Trinity Stamps – Coffee Mug Card Die Set.
I can't wait to see how my teamies and the guest designers were inspired! You'll want to check out the Caffeinated Christmas Card Challenge blog.
Some links are affiliate at no extra cost to you: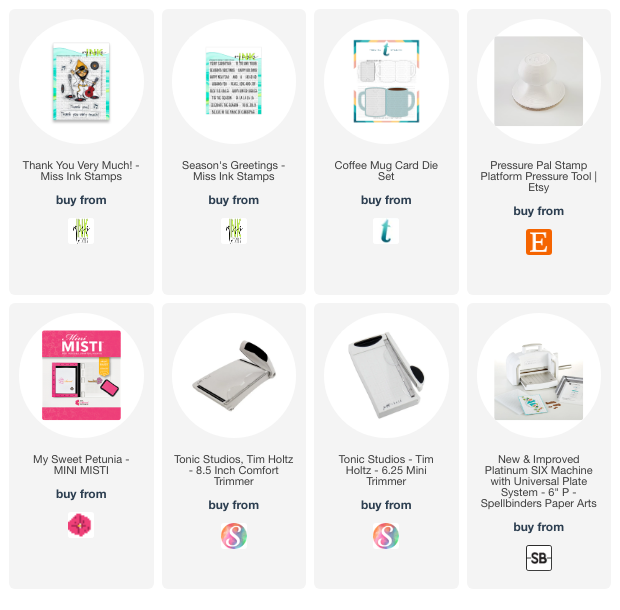 '