Welcome to the #PaperCraftersUniteAgainstRacism Instagram hop!
I'm honored to be a part of the PCUAR Hop. The event starts HERE. The goal of this hop is to continue to raise awareness about anti-racism; to stand with the BIPOC, AAPI, Indigenous , Palestine (and other oppressed minority) communities, and to keep encouraging everyone to start the necessary conversations. We are all one humanity and should find a way to #showup for equity and equality, in a way that makes sense for YOU. Silence, Inaction, and Passivity are detrimental to justice. Injustice anywhere is Injustice EVERYWHERE!
You should have arrived from @cardsbyingrid Ingrid's. If not, you should start at the beginning which is @alisonheikkila Alison's.
Here's how I was inspired: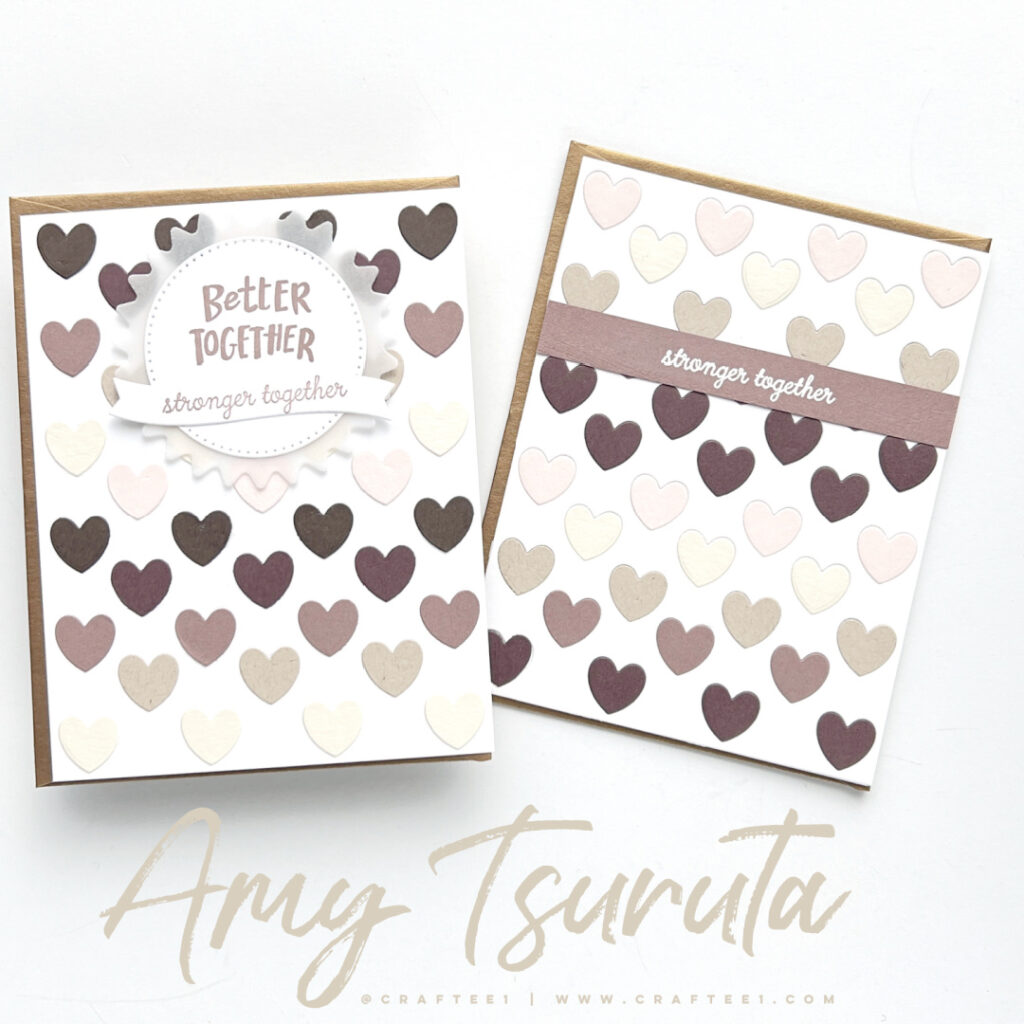 I used some products from the retired Reverse Confetti collection:
Oh My Heart Cover Panel
Girl Power stamp set
My color palette was inspired by the hop graphic. Although the cards look similar. There is a big difference, can you spot it?
The card pictured above with the sentiment Stronger Together uses the entire cover panel. The second one with the Better Together, Stronger Together sentiments, I used the Cover Panel as a template.
After I liquid glued the hearts down, I removed the base piece.
Here's today's hop listing:
May is AAPI month. Check around for events in your area that will be celebrating Asian American and Pacific Islander Heritage Month. If you're in the Seattle area, the Wing Luke Museum is celebrating, check out their site for all the details.