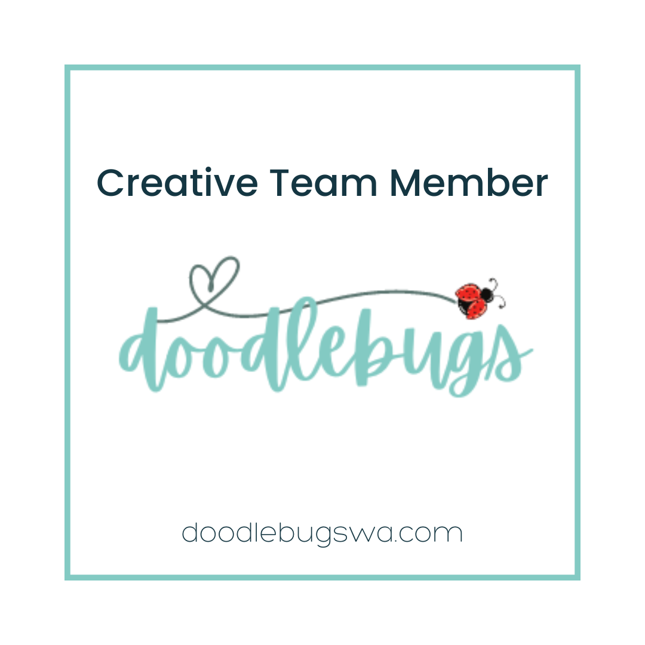 I'm back with another project for Doodlebugs…
Nothing beats a shaker card for a birthday. I wish you could hear it in real life. I made this especially for my Mom's birthday, she recently turned 83. I used the following products from Doodlebugswa:
Pretty Pink Posh – Fancy Cake | die
Pretty Pink Posh – Large Celebrate Shadow | die
Pretty Pink Posh – Birthday Cakes | stencil
Pretty Pink Posh – Valentine's Day | clay confetti
Pretty Pink Posh – Strawberry Shortcake | clay confetti
Mama Elephant – Little Line Agenda | stamp
Did you know that you can sign up for a restock notification if something is currently showing as Temporarily Out of Stock?
The inks + cardstock are from my stash. When I originally finished up the Birthday Cakes stencil work, I decided it was too bold. Rather than use clear acetate to make my shaker feature, I used vellum from my stash. That diffuses the colors. These are the inks that I used by Catherine Pooler Designs:
Lemongrass
Minted + Mint to Be
Tranquil
Bay Breeze
The cardstock from my stash is Stampin' Up – Soft Sea Foam. The stencil panel is the same color.
I hope you have an amazing Friday!
Doodlebugs offers $2 shipping for orders over $35 and FREE shipping over $65.