Edited to add the winner: I used random.org to pick the winner:
YAY Stephanie! I'll be reaching out to you for your information to pass along to Impress Card and Crafts. Although it hasn't been posted anywhere except here [for now], the next Woodblock Wednesday is:
Wednesday, February 1, 2023
I already have a sponsor lined up so get ready with your newly created project! Remember the fun starts will start at 5 am on February 1st.
Welcome to the January Woodblock Wednesday! I'm so glad that you stopped by! This is a blog feature that I've had off and on for years. I still have many woodblock stamps so I've decided to make this a recurring monthly post + challenge.
This month I'm so happy to welcome Impress Cards + Crafts as my guest and sponsor:
I'd like to introduce Ann, owner of Impress who is getting inky with me today!
One random project that links up by 5 am pacific Monday, January 16th will win:
1 Coffee Cup Stamp
4 Fresh Ink Pads
1 DIY Calendar
We're so happy that Impress has their woodblock stamps 20% off:
Use code: woodblockwednesday
Sale will run from January 11 – January 17.
Woooooo Hoooooo, another FUN Woodblock Wednesday! First up is Ann and her gorgeous project:
Happy Woodblock Wednesday! Some people like to do their whole Impress DIY calendar before the year starts, I like to do a month at a time. Here's my January page.
I used our large square block to create a random background pattern and then stamped one of my favorite stamps, the pen and ink peony with versafine onyx black ink over it.
The square block inspired me to cut the stamped peony image into squares and lay out the image like tiles.
A big shout out to Ann for joining me in the fun today! This is when I tell you that I consider myself so fortunate to have been able to visit all of her brick & mortars back in the day. It was always such an amazing outing for me and my friends to meet up in the shops. We are so lucky that she still maintains her online presence:
Here's how I was inspired:
These are the stamps that I'm featuring today: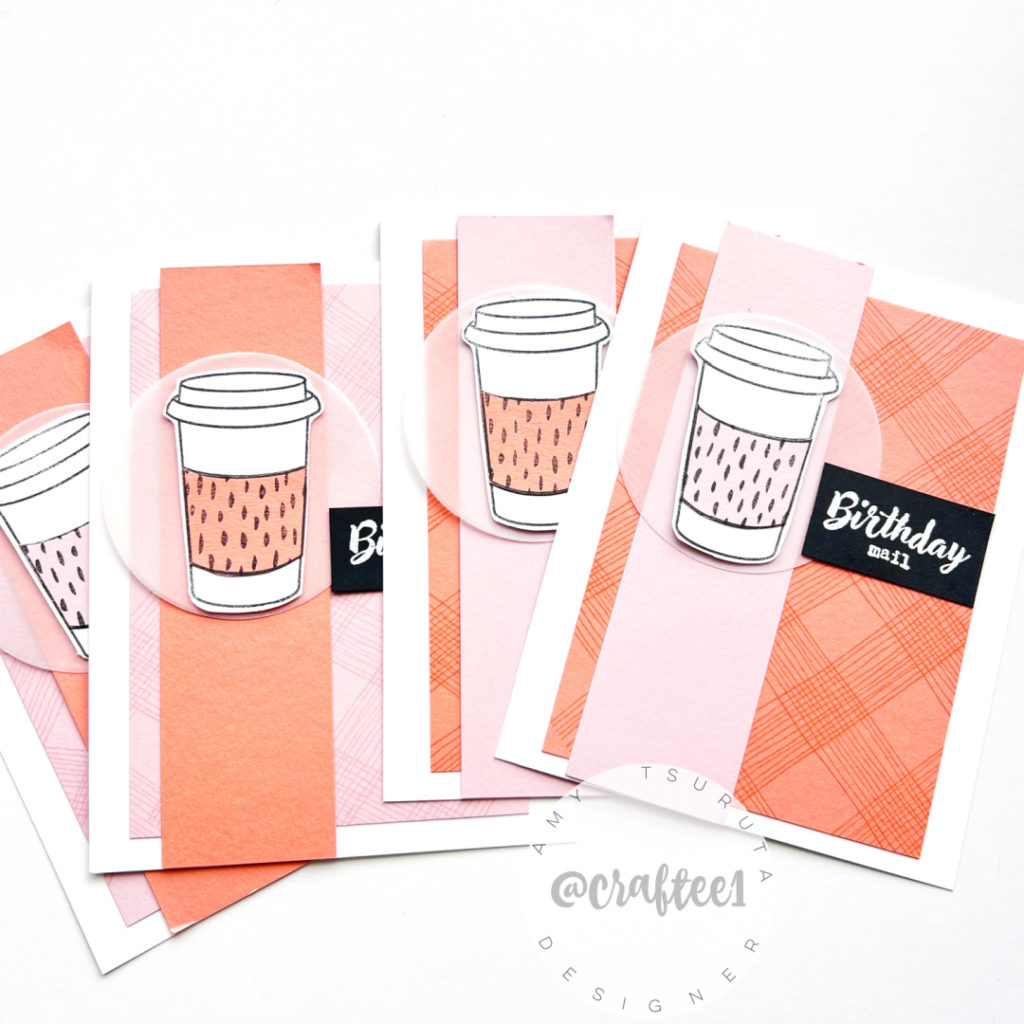 I was inspired by the Sunday Stamps sketch:
I promised myself that I was going to build up my birthday card stash this month! You all know how much I love a caffeinated design. One of my favorite Impress stamps is the Thin Stripe Border. I love how it makes such a fun plaid pattern. The Birthday Mail sentiment has been heat embossed in white on black cardstock. That coffee cup, so perfect, right? They also have a smaller version HERE. I decided to use the Impress Rain stamp on the sleeve, perfect for Washingtonians.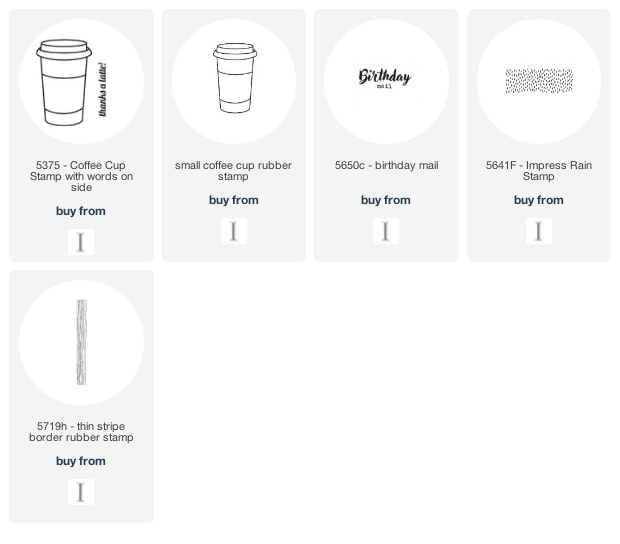 I can't wait to see how you're inspired! Link up your:
newly created project
Use a woodblock stamp as the focal point
Please use the hashtags: #woodblockwednesday #woodblockstamps
linky closes 5 am pacific Monday, January 16th