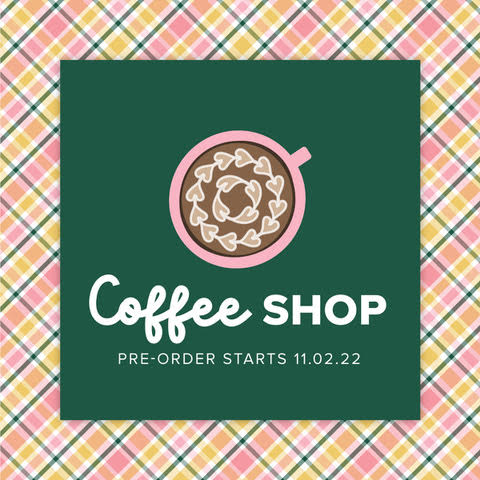 Did you see that Catherine Pooler Designs is coming out with a new Coffee Shop collection?! The pre-orders start on November 2nd. You can sign up for product notification HERE.
A big shout out to my friends at Catherine Pooler Designs for sending me the fab collection. I love that they love coffee as much as I do! I'll be sharing projects tomorrow and Pre-order day, November 2nd.
I'm shaking today up with a shaker card: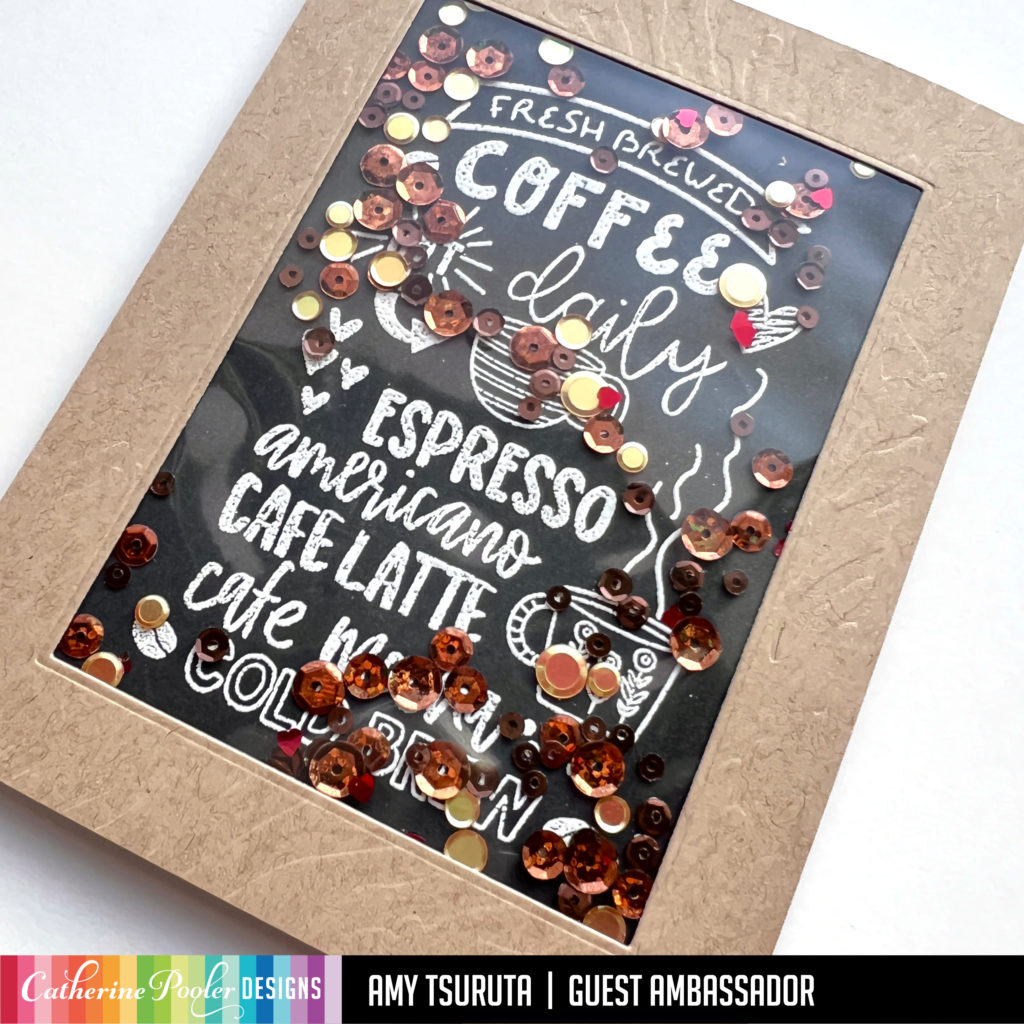 I'm sharing just one of the many amazing images from the Coffee Shop set. I did it chalkboard style!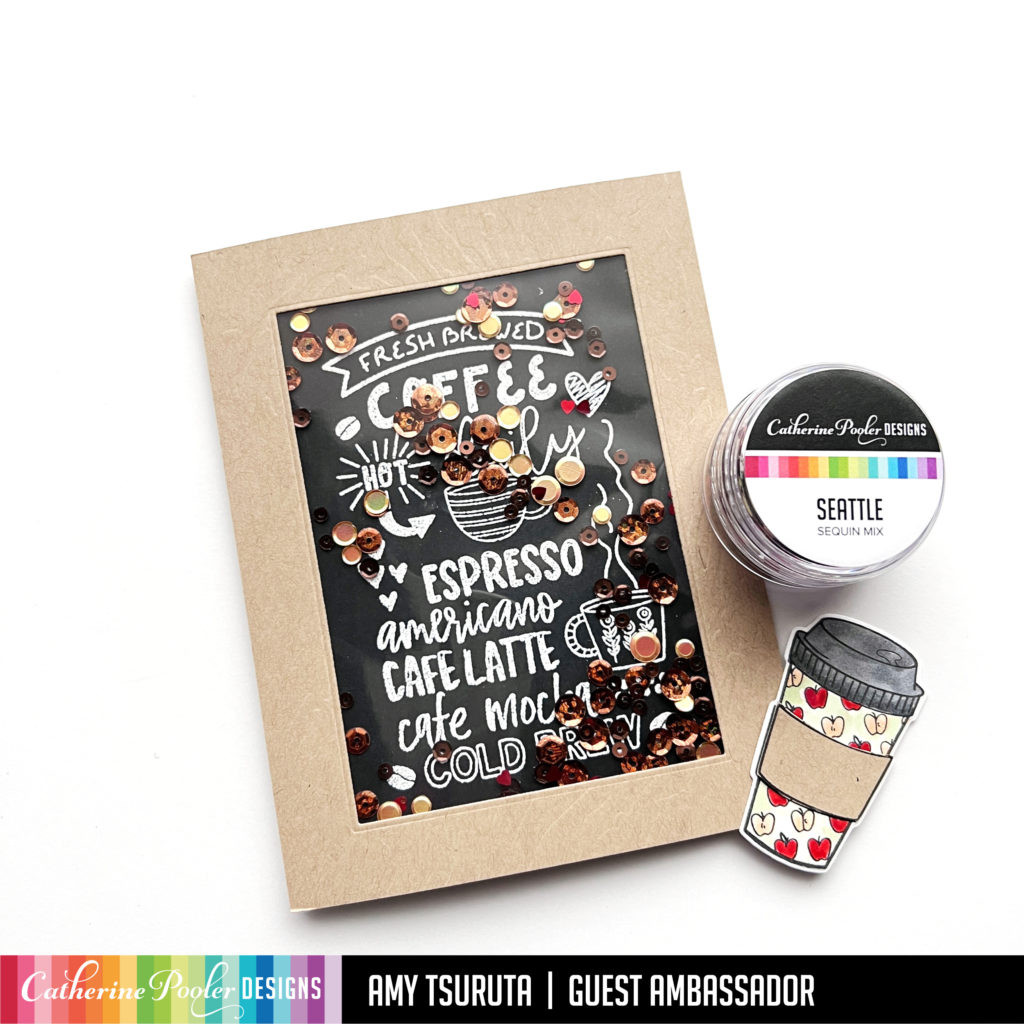 I, of course, use the Seattle sequin mix! See that cute to go cup? That's from the earlier released Fall Calls for Lattes set. I was going to incorporate it into my card design but it didn't work so I just used it as a photo prop to go along with the Seattle sequin mix [apples = Washington State!].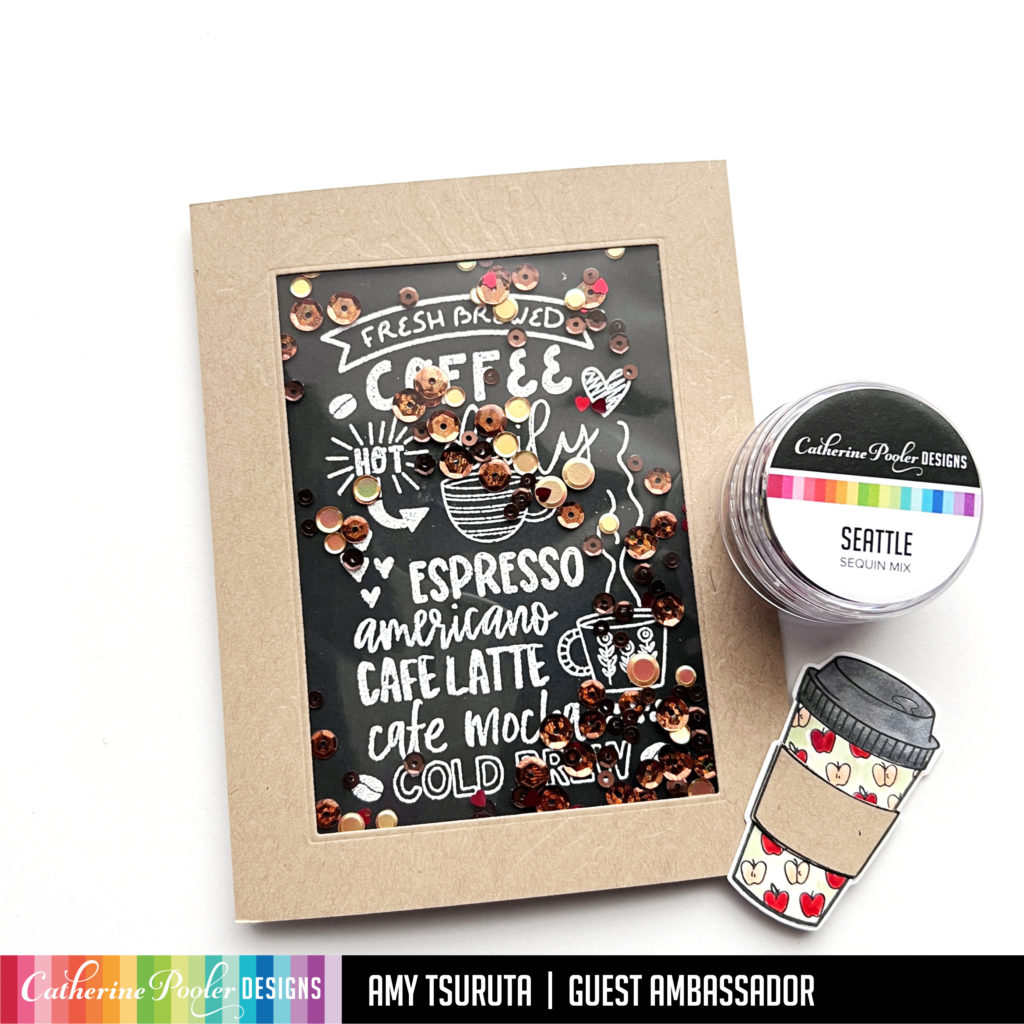 I can't wait to share more projects with you! This collection is fabulous and I know that you're going to love it!
Affiliate links at no extra cost to you: