The Reverse Confetti – 60% off is still going on. There's still great stuff available like the Hot Foil Combo – Gather:
It's a beautiful, isn't it? Large enough to use by itself or add another sentiment strip.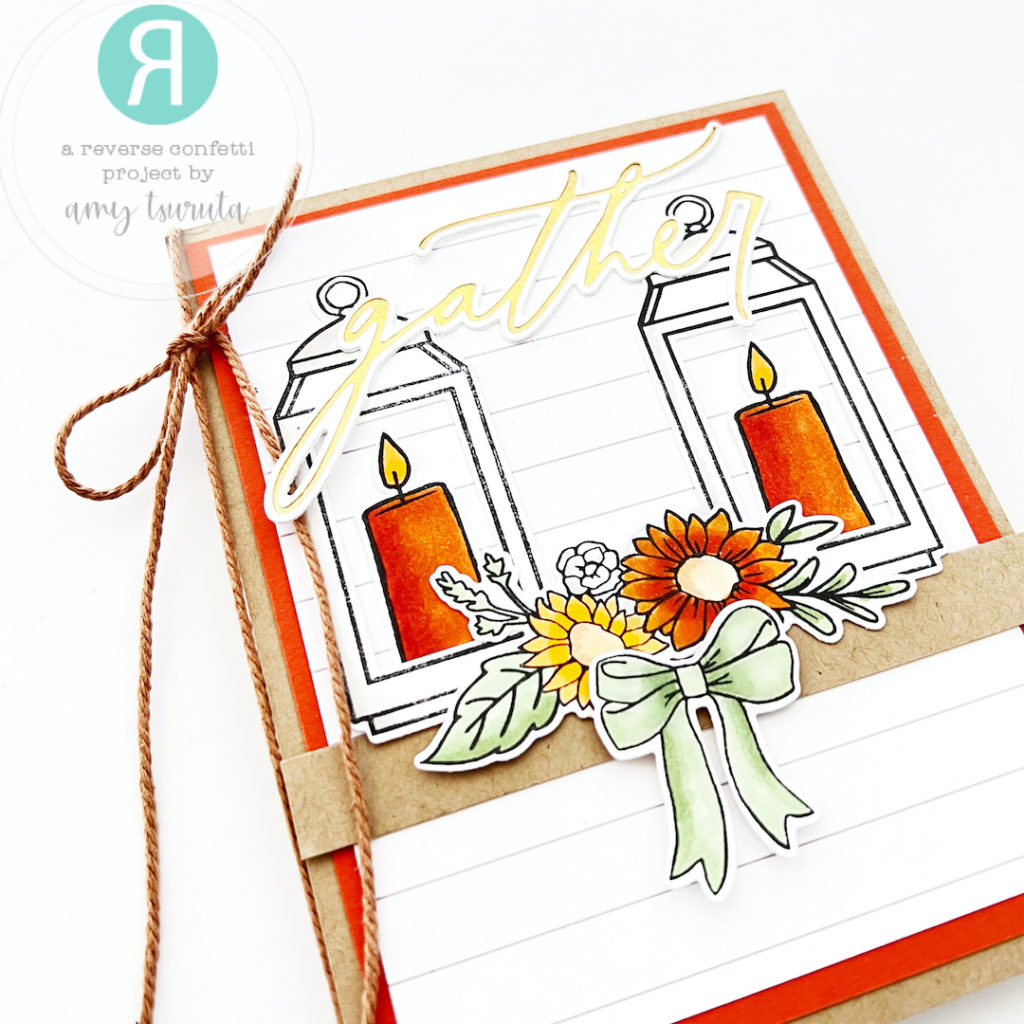 I've also added:
Lantern Additions – still available!
Lanterns
I hope that you'll check out the shop!
Yesterday I spent the day with my Mom helping her cook with Matsutake Mushrooms. My oldest brother emailed us a couple recipes:
Affiliate links at no extra cost to you: