So funny story, I had on my to do list to check out PTI's Orchid dies. Then I started seeing all these fun halloween coffee cards on IG and it went downhill from there.
Today's cards feature Papertrey Inks:
Witches Brew stamps + dies
Brew To Go dies
Full disclosure, it has been awhile since I've purchased anything from PTI. I've always been so inspired by their team's projects but it's generally caffeinated sets that will get me to dive in.
My overall color palette is by Catherine Pooler Designs:
Pink Champagne
Orange Peel
Sangria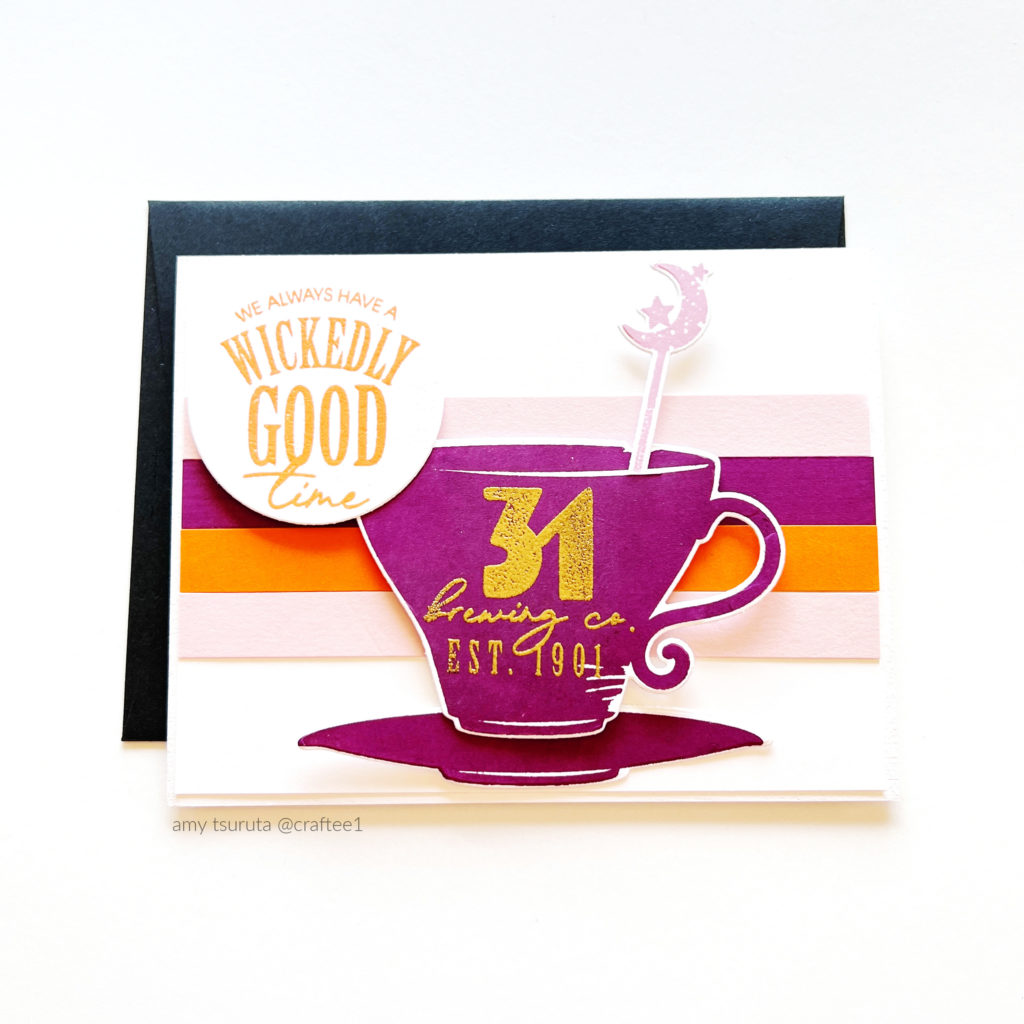 I'm pretty sure that this is the first time I've used Sangria and wow, I love it. You might sympathize when I tried to reink my stamp with Sangria but accidently picked up Orange Peel…sigh. I hate when that happens.
In case you're like me and didn't know, PTI uses retailers too, like Scrapbook.com!
I look forward to more fall themed designing!
Some links might be affiliate at no extra cost to you: