The New Catherine Pooler – Global Adventure Pt. Deux + their new Spring Fling Refresh is NOW available! Make sure you check out their shop! As promised, I'm back with a couple projects that use their newest Spring Fling Refresh inks:
I decided to feature the newest inks with the previously released Evergreen Woods Stamp set. This is a super easy color layering set. The base panel has been inked up with the newest colors so you can see for yourself how gorgeous they are.
This next photo shows the color trios I used for each card:
If you've been following me you've noticed that I'm on a mission to create holiday cards year round so this November, when I send out all my Christmas cards, I won't be so stressed.
Let's chat about my first card that features the Minted ink:
I start off with the 'largest' stamp and the lightest color ink. So I stacked it with:
This next card is a 'bonus' card. I wanted to see how the colors would look swapped, meaning I started with the darkest color first:
I like how it turned out but I'm gravitating to my first card because it incorporates the palette in a non-traditional look.
…and finally, Sixteen Candles:
Before you go, I did want to reshare my projects from Sunday that feature the new Global Adventure Pt. Deux collection:
All my projects use the Samba + Clay Mask color combo. My first card features the Paper Lantern stamps + coordinating dies.
All my card also feature the previously released Notecard Frame & Tag dies along with the Marquise Slimline Cover.
These other two cards also include sentiments from the previously released Cheerful Greetings set.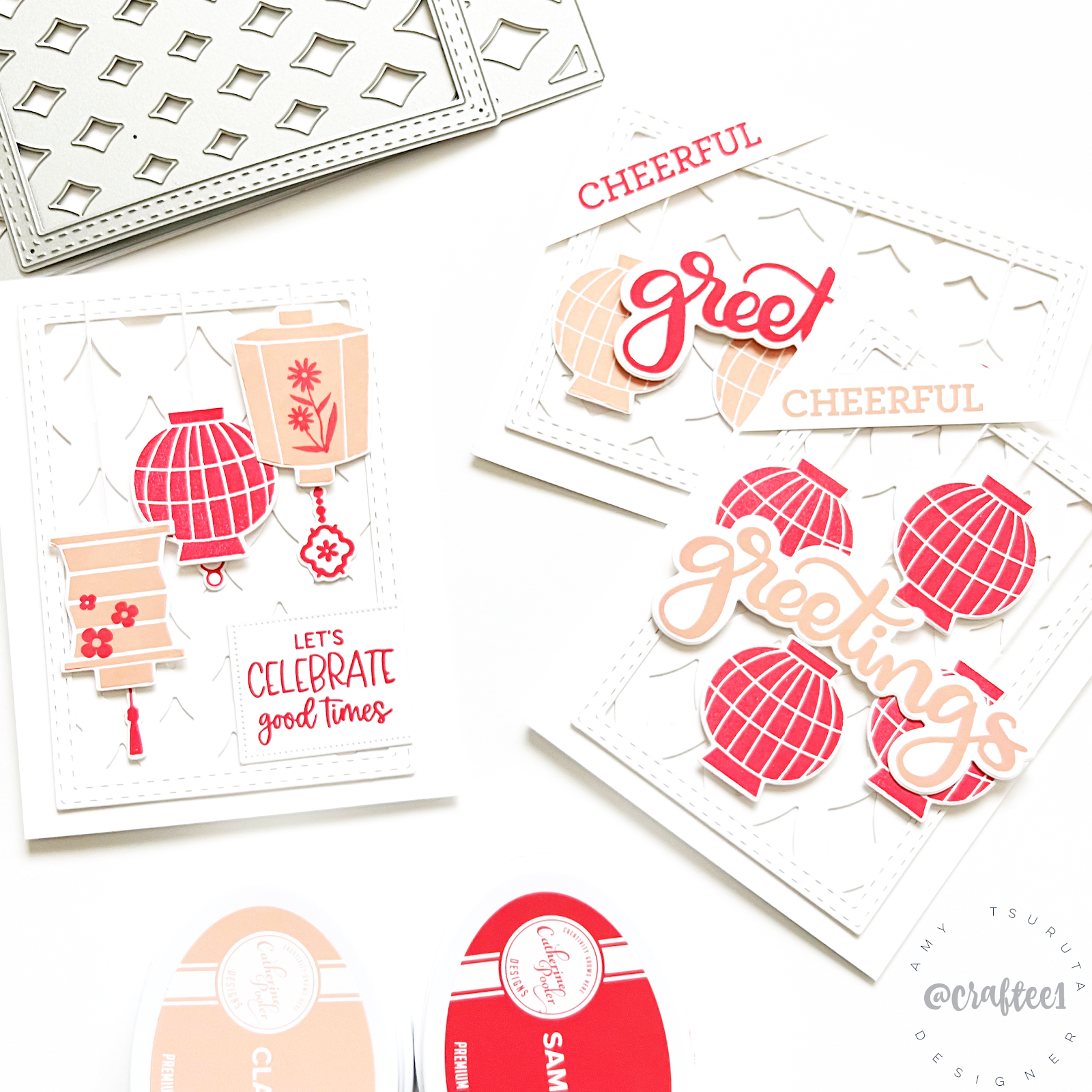 I can't wait to see how this new Catherine Pooler release inspires YOU!
Affiliate links at no extra cost to you: