Today is the day, it's the Reverse Confetti November Release Day! We're celebrating with a hop. The fun starts on the Reverse Confetti blog. You should have arrived here from Rachel Alvarado's. If not, you'll want to start at the Reverse Confetti Blog so you don't miss out on any of the Fun!
What have been your favorites? I generally lean towards the cute critters but this month was a hard choice. Here's how I was inspired:
I've been playing a lot with color for this release. These skinny cards are with the following color palette:
Brick | Avocado | RC Aqua | Stone
Each of the cards are the same design but with the colors switched up. I also dug out some old embossing folders for their bases, to add more texture to their overall designs.
This first one has an RC Aqua base along with a Stone tag. Do you see the tone on tone stamping with the Snowflake Season set on the tag? The snowflakes have been stamped with Stone. The Ornament confetti cut has been cut from brick and along with the layered Joy. The base is RC Aqua.
Same design on this next card but a different embossing folder from my stash and the Ornament confetti cut is in RC Aqua and the Layered Joy have been flip flopped in color.
I'm absolutely LOVING the new Retro Holiday set. I was inspired by
Jennifer del Muro's
cards. You can't tell but I layered the Open Drop Cover panel along with the Brilliance Cover Panel.
The overall color palette is:
Brick | Salsa | RC Aqua | Iced Aqua
The sentiment is from the FREE with $60 purchase, Snowy Sentiments.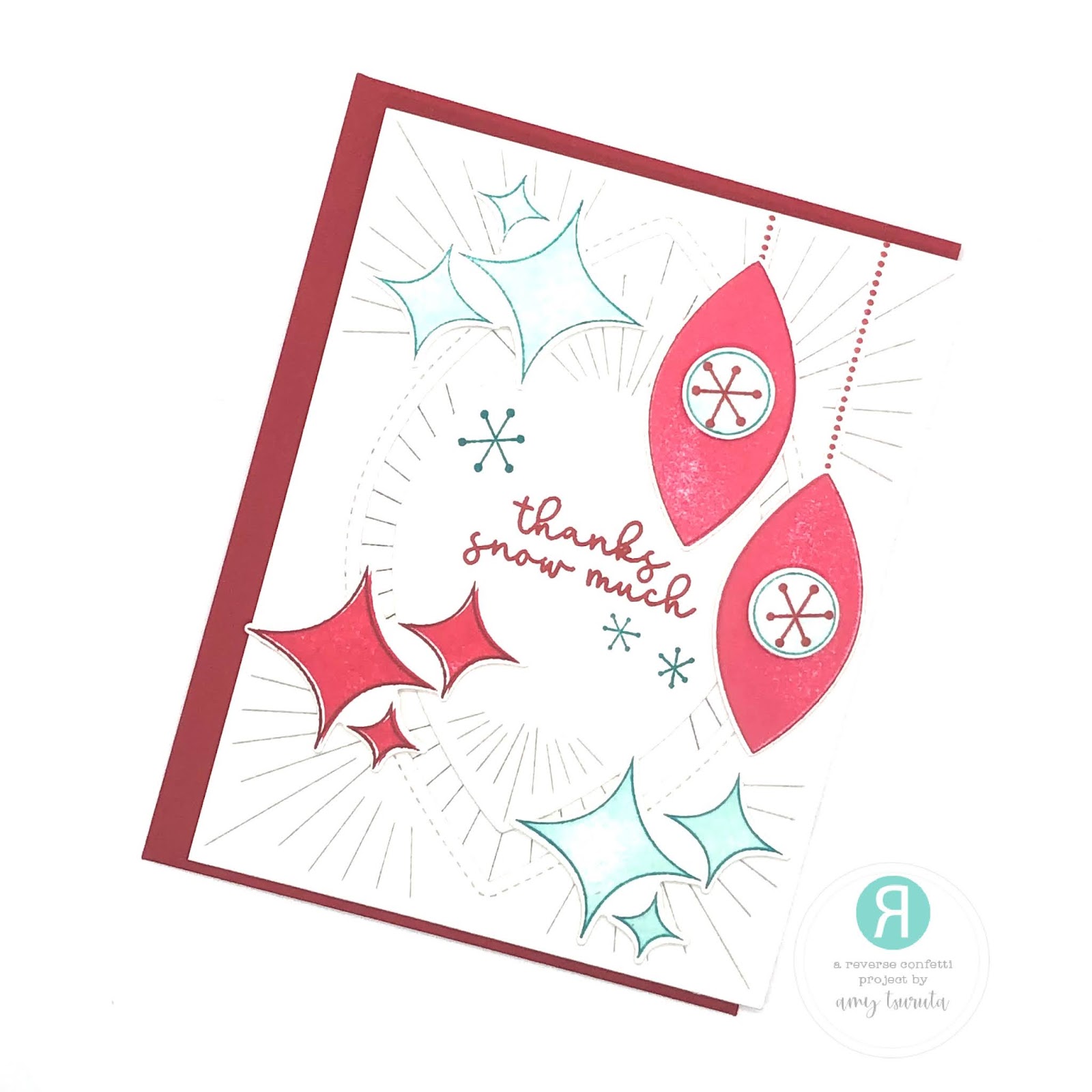 Before you go, I wanted to share my other projects from this release:
I can't wait to hop around and see how everyone was inspired! Next up is the awesome
Tiffany Pryce Russom
. In case you get lost along the way, here's the entire line up: