I was intrigued about the Turnabout and inks in general:
1. Distress Oxide on bristol
I'll definitely spend more time figuring out color palettes. I didn't realize #1 + #2 were so similar in color. Love how vibrant the CP inks are but love the muted shades of the DO + RC inks too!
One thing that I needed to do is wait longer in between the different ink colors [insert: impatient stamper].
I decided to go with panel #3, well because of the green, my favorite color!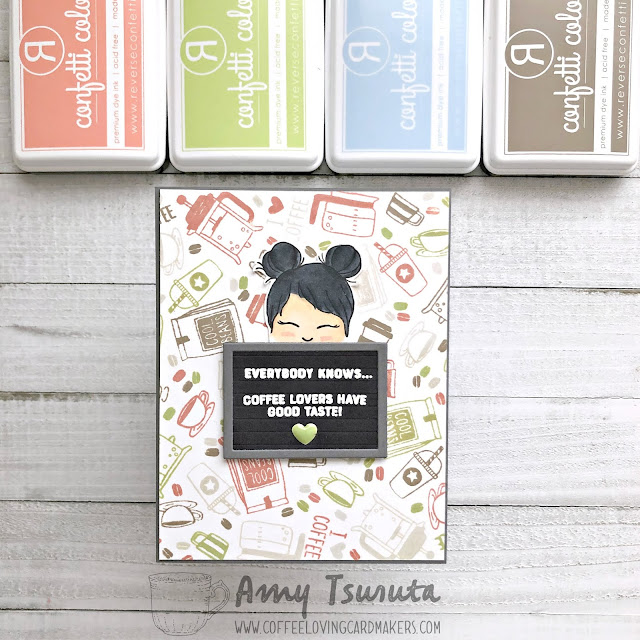 So I am loving the Turnabouts and can't wait to build my collection. The concept is genius. I've been a long time fan of pattern paper and I love the ability of being able to customize your color palette.
….and the Daily Wear set? Gah, that girl is sooooooo cute! Love the letterboard and how perfect for the Coffee Lovers Blog Hop?!!!!
The enamel heart is from my stash [retired Chickaniddy Crafts].
I can't wait to spend some time making cards out of the other panels. I gotta tell you, the admin of the hop along with my other Design Team to-do lists make me a busy crafter.
Affiliate links at no extra cost to you: