Did you hear?
Trinity Stamps
is celebrating their first Anniversary! I couldn't be happier for Taniesa and her team. So exciting! Check out their new Oracle Octopus set.
How cute is that Octo? I literally held my breath when I used that circle die for the shaker feature. Of course I had already colored the image (#2 since I decided to change the color palette!). Yes, it worked!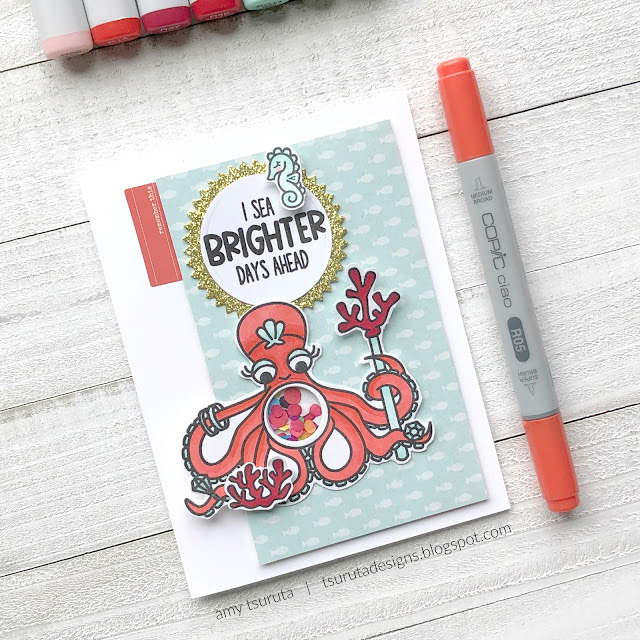 I used the Surprise Party Tiny Tissue Confetti for my shaker filler. So fun, right?!
Some links may be affiliate at no extra cost to you: