So this is what happens when I start cleaning my craft room. I found 1 sheet of this reversible (vintage) The Girls' Paperie – Tinsel & Twig. It was literally torn but instead of finishing up my cleaning job, I started a card trio.
There's something about kraft, red + black. Honestly, anything caffeinated is a good design (wink). I used the Lil' Inker Designs Coffee Talk 2 die set and the sentiments are from the Oh Deer Christmas Stamp set.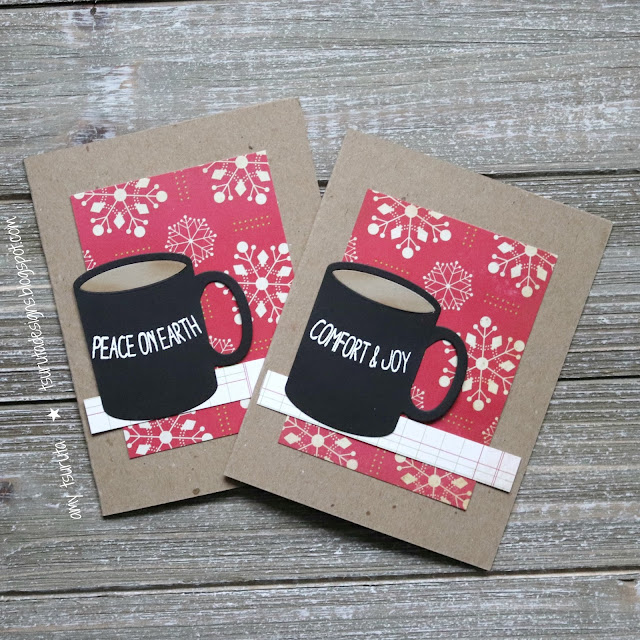 The best part, they'll postal friendly! No foam adhesive or bumps.
There's a bit of nordic feel don't you think? Super clean + crisp.
..and Jingle Belles' challenge is Holiday Food or Beverage: