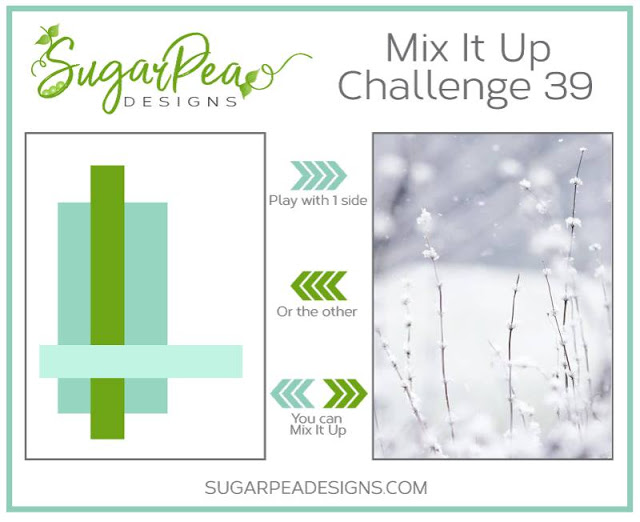 Play with the sketch or the inspiration photo, or a bit of both! You have all month to play along with us!
One randomly selected winner will receive a $25 Gift Certificate to the SugarPea Designs store. However, if the winning entry features a SugarPea Designs stamp the prize goes up to $50!
Here's how I was inspired!
We can't wait to see how you're inspired!