So, as the year wraps up, have you been pondering your New Years resolutions?
One of mine is to work on Holiday cards throughout the year. Although I had fun creating 80+ Christmas cards in November, it is something I just don't want to do again in 2015.
I actually don't have a whole lot of Christmas stuff…but it's funny, I remembered this morning that last year I bought the Bundled Up collection and totally did NOT use it for any of my 2014 cards. So I searched for it and found it:
Seriously, how can you NOT love the
Paper Smooches
Cool Dudes set? I teamed it up with the Sentiment Sampler.
The Christmas Card Challenges made it easy to get a jump start on the 2015 card stash with
Loves Rubberstamps Challenge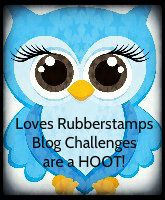 What's on the agenda today? I'm going to craft most of the day. I hope to go to
Uwajimaya
to check out the New Years platters that I can order. Japanese custom is to celebrate on the 1st with a ton of Japanese food. Both my parents were born in Japan but this Japanese girl doesn't eat sushi (as in any of the raw stuff) or use chopsticks. Many of the traditional NY dishes are things that my brother and I won't eat (or my kids!) so I'll be buying more of the main stream foods.
Big Shout out to the lovely
Michele
, we chatted on the phone today and it's so nice to put a voice to a blog:)